​WARNING: Read this only if you are committed to working with win/win JV partners in 2015 and you are:

Tired of flying across the country to guru marketing events and coming home more overwhelmed and confused

Addicted to spending lots of money following the experts and still haven't made a big impact with your products and coaching
Part of other marketing joint venture communities and the guru/ teacher is MIA when you need help following their steps

Wanting help a.s.a.p. meeting ideal JV partners, product promoters and affiliates today
SCROLL DOWN TO BUY NOW button and get started in 5 minutes networking with authors, coaches and affiliates!

If you are one of those who like to drool over the promised training, networking opportunities and huge value keep reading!



If you are interested in creating quality original products​, collaborating with like minded authors and coaches, building a profitable business, grabbing the attention of best selling authors, 7 figure business coaches and super-affiliates and haven't found a quality invitation only private network for authors, coaches and affiliates to help each other and network for less than 4 figures, keep reading...
"Partnering And Profiting With Authors & Coaches On Launches, Product Creation And Ongoing Services Just Got 10 Times Easier"
After Thousands Of Hours Studying, Working with & Interviewing Best Selling Authors & 7 Figure Coaches We Discover
Exactly What Kind Of JV Promotional Partners Gurus Want...
​
Turns Out Media Savvy Gurus Want The Same Thing As New, Financially Struggling Authors & Coaches... To Have JV Partners Send Lots Of Buyers To Affiliate Offers.
Unfortunately It's Been So Time Consuming, Confusing & Expensive To Connect With Gurus & Like Minded, Same Niche Product & Program Creators To Make A Profit.
And When You Finally Create Your Coaching Program Or Info Product - It Takes Forever To Find The Right Affiliates & Joint Venture Partners To Help Promote.
UNTIL NOW!
​
Discover Up Coming Same Niche
Product Launches With Other "How To" Authors, Coaches & Affiliates & Make Friends With Movers & Shaker In Your Industry In The Next 10 Minutes -> Without Flying Across The Country, Paying Guru Event Prices, Just To Get Business Resources And To Speed Network With Ideal JVs
​
Check Out What Members Are Saying In Our Private Facebook Group...
---
"I Recommend You Join"
---
"Thanks For The Warm Introduction"
---
"Thanks So Much"
---
"It's Amazing Valuable Information You Share Here"
---
"Ruth Anne Wood Is A Muse"
---
"I Don't Have The Words To Express My Gratitude"
---
"Wonderful Input"
---
"Our Generous Members Are Up To Big Things"
---
"Getting Lots Of Value"
​
Let's Have A Heart To Heart...
You're lost and confused finding and connecting with win/win promotional partners...
If you're sick and tired on investing so much in marketing and business training without the return...
But you are still looking to serve a community of generous, committed, industry leaders on various rungs of marketing and joint venture success...
You're Going To Be Seriously Challenged To Find A Community For Authors & Coaches That Offers So Much Valued, JV Support & Training...
From: The Desk Ruth Anne Wood
RE: Real JV Partners, Profitable Product Promotions
Dear Friend,
Are you making this huge mistake?...
I see busy-go-getters making the same mistakes I made as an author and coach over and over...
Instead of creating their own product to sell, if things didn't come together easily they'd be on that next plane spending $2,000-$10,000+ on those marketing events to "learn" the next big thing. This was before they made a profit applying what they so enthusiastically invested their hard earned cash or credit cards. Even worse those hot JV partners and client leads from the event went cold after a couple days and they had to start from scratch with each new event.
Let's be HONEST...
I've interviewed, spoken on panels, co-authored books and held live events with best selling authors and top internet marketers​. Authors and coaches wanting to market, publish their book and shift to a success mindset have gladly invested 5+ figures a month to work with me.
I've spoken on live event panels beside some of the highest paid marketers and in my online joint venture, expert author, mentor members area.
Also the wisdom I get from my mentors and private VIP mastermind groups, I pass on to my one of a kind community saving them profitable time, money and help.
While networking with my authors and coaches in my invitation only community I'm heavily invested in their marketing, business, joint venture and product creation success.​
​
"Getting JV Partners Just Became 10x Faster & Easier
Thanks To An Interactive Invitation Only Joint Venture Community I Run For Authors & Coaches"


And Our Library Of On Demand VIP Expert Training
...and your potential promotional partners
Might Even Make Oprah Raise An Eyebrow 😉​
​
"In The Next 24 Hours Start Finding Potential JV Partners In Your Inbox Without Having To Drive Or Hop On A Plane!"
​
​
Imagine Reading Their Profile BEFORE Networking And Know What Upcoming Launch Your Ideal Potential Promotional Partner Is Doing
​
​
Introducing:
​JOINT VENTURE QUICK START
"Whether our group's authors and coaches make their sales campaign goal because of us or despite us, it's great to have such top-notch appreciative members in our community."
---
"Ruth, thank you we became a best seller our 1st day!"
​
-Paul Hoyt
​
​
Start Offering Your Ideal JV Partners Win/Win Proposals
​
Meet potential promotional partners while you're creating your 1st or 21st product or coaching program. It's never been easier or faster to start meeting like minded promotional partners who are starting from scratch or have a product and a list.
​
"Her Book Is Now An International Best Seller"
​
-Dr. Judith Orloff
---
Get Introduced

To Quality

Promotional

Partners

Fast Without Hopping On The Plane, Upgrading Your Seat To VIP Or Joining A Mastermind

The Ideal JV Partner Quick Start is a step-by-step system giving EVERYTHING you need to find and start highly profitable relationships with your ideal JV partners in any information marketing/ author/ coaching niche in the next 21 days.

​
"The Ideal JV Partner Quick Start" Even Works If You Have No Previous Knowledge Or Experience Creating Win/Win Profitable Relationships...
​
That's right, you can start attracting highly profitable relationships with your ideal JV partners in any author/ coaching niche in the next 21 days even if you have:
​
No mailing list

No expert status or authority

No affiliates

No idea or niche
Limited capital
No high school education
Zero technical skill
And even if you think you've tried IT ALL.
In The Ideal JV Partner Quick Start NOTHING is held back.
Every trick, every resource, every secret... is all explained in step-by-step detail ready for you to copy and profit.
I've personally used this to speak on stage at internet marketing events, create products with best selling authors and 7 figure coaches and launch an online community brimming with people who beg me to promote their stuff.
People approach me on a regular basis and some of them turn out to be win/win joint venture requests.
There's definitely a learning curve with this game so here's how to learn from my good, bad and ugly and make a bee line to the good stuff.​
Today you can gain FULL access to the whole step-by-step system... ​
​Here's a Glimpse of What's Inside
The Members Area:
100% Unrestricted Access to the 7 Simple Steps to having your very own Ideal JV Partner System.
Let's break this down:
Module 1: The "Ideal JV" Quick Start Check List (Value $27)
You'll discover step-by-step how to get started almost immediately so you can finally have your very own paint by number potential JV meet and win/win proposal machine.
This includes where to get a free product review in the next 90 days
How to make friends in a community of best selling authors and marketers
How to inspire affiliates to promote you even if you are an unknown​
---
Module 2: The Big Vision JV Launch Pad (Value $97)
Instantly position yourself as a leader.
Create an irresistible offer to the media and prospective joint venture partners.
Use the buzz of a hot topic, annual or evergreen event to launch your Joint Venture products.
​
​
---
Module 3: The "Super Carrot" JV Attraction Method (Value $47)
Discover the real secret to "legally bribing" best selling authors and 7 figure mentors to create an audio or video product with you. After doing this once or twice the high will continue while your confidence and credibility will sky rocket in the eyes of other industry leaders.​
In this module I'll show you how to create your very own authority building "Super Carrot"​ in less than 24 hours so you can start planning your first win/win promotion.
This one step opened the flood gate of authority building content in my members area.
---
Module 4: The Done For You Back Stage Pass (Value $149)
A lot of expert trainers are ALL TELL. Very little are SHOW HOW. I take it one step further with DONE FOR YOU, plug-in-play scripts and templates that include:
Give them the big WHY to partner with you.
The best time to reach out to a guru or potential JV partner.
How to approach them and what to say.
How to make it easy for experts to work with you.
How to create a product that will have them coming back for more.
How to make it so you both feel like you are getting the better deal. ​
---
Module 5: The 100% Royalty Free Expert Training (Value $27)
For years I was told you have to get your product creators a media release form. The problem when you are just starting out or dealing with the media gurus they say "pass."
Now there is a fix that treats the industry leaders content like free gold.
In this module I reveal my fool proof system to​ choose a industry leader and make friends with their gate keeper so they eagerly help you arrange your entire royalty free product creation date.

*This simple method alone is responsible for: being invited to raise my authority from expensive event attendee mode to invited TED talk speaker and on stage as an expert panelist. Being on the panel put me in the inner circle before even hiring the event guru​.
---
Module 6: The Super JV Connection Funnel ($197)
Having a Super JV Funnel is like getting a free pass to enjoy the guru/ expert's best mentoring, products and training. While one of my top JV's have charged $25,000 plus travel expenses for 90 minutes of in person training, I've gotten to partner with some of these superstars without attending their events or joining their mastermind and they keep coming back to work with me.
​
​
---
Module 7: Put Systems In Place And Build A JV Machine ($497)
Find a community of people in your industry that understand Joint Ventures.
Take an active roll in the community. Show case your passion and expertise by being helpful. That's the gold standard in this community!
Model how you want others to help spread the word about an affiliate product.
Do news worthy promotions that get more attention and buyers for the gurus.
Watch the flood gate of more profitable JV opportunities come to you.
---
Here's the deal:​
Quite simply, once you go through these 7 paint-by-number steps that walk you through the entire process form beginning to end - you'll be stepping into a whole new way of harnessing the work, credibility, resources and clients of others. Meanwhile you'll be raising the value and offering of your work through shared global influence and contribution to people who need and want your combined solutions, gifts and unique offering.
The modules for the 7 paint-by-number fill in the blank take action steps will be available online in the members area and can also be downloaded.
MP3's of the training are given just in case you want to load them into your devises and listen to them on the go.
PDF paint by number, fill in the blank, templates are also included as stand alone or to follow along with the audio training of the 7 modules.
Email Support (This comes as standard for all my customers. If you have any questions, any problems, anything at all we're here for you!)
With that said...
​
My Guess Is You Are Wondering,
"How Much Is This Going To Cost?​"
The thing is, I have invested tens of thousands of dollars and countless hours training from the gurus online, through private mentoring and flying all over the country for live events. Then there is the countless testing, and costly marketing and trial and error mistakes. I'm sure you know what I mean. One of my mentors suggested I charge five figures for this training so that you take these paint-by-number step seriously and do the fast sprint necessary for success. He sure didn't have a problem doing that for me. If I charged even a tenth of that for just $1000, you'd still have a deal of a life time.
​
But don't worry you won't pay that...​
You see I didn't put this product together for authors and coaches already hitting their financial, life style goals. I created this for my friends who are still struggling, still spinning their wheels, future coaching clients still stuck and unsure of the next steps to take and need a fast, easy blue print with lots of community support if you reach out and introduce yourself.
Because of this reason, I'm going to be letting you inside this course for a price much less than it should be. But before we talk about price let me tell you about the FIVE Killer bonuses I'm throwing in for those who act fast.
​
Unbelievable Fast Action Bonuses
​
JV ATTRACTION- Community For Author And Coaches (Value $1497)
This very stomping ground for authors and coaches is a rich home of product launchers and JV collaborators.​ Rub elbows with product launch veterans who've been around the block working with affiliates and JVs with a couple of best sellers. Also hang with authors and coaches just starting out creating their first product from their client solutions. Systematically grow your list, credibility and profits together. Many gurus don't give you this kind of access to their clients and superstar mastermind until after you drop five figures on their training. (Full disclosure: I created Ideal JV Quick START to educate and grow this awesome community of generous members.)
---
"Done For You Miracles" Quickly Finding Ideal People (Value $497)
The right people can make or break your spirit, bank account and focus. Use this focusing tool to get clear on your ideal joint venture partner, vendor, virtual assistant, web help, investors, mentors and affiliates. Use the tool that gives you the ability to plan how want to think, feel and act around this new contact before the meeting. Then easily track results. Save precious time, money and energy quickly choosing and working with the right people the first time. Once activated it's a five minute planning tool that boosts focus and confidence in sales, hiring, JV decisions and other important conversations. It does this by quickly letting you know if this opportunity is a fit or not.
(This technology even works on a first date and it's how I knew the guy I met in April 1st 2004 and married in June 18th 2005 was a dream come true match by the 2nd week we knew each other. Jason used this technology I teach to my VIP clients to know I was the girl he was going to marry the first night we meet. Wow! Since then we've both used it to scope out win/win partnerships in his web design and my personal development and joint venture businesses.)
---
Eavesdrop On A Fast Win/Win Joint Venture Call (Value $197)
What happens when you find a potential JV that could be a win/win? The fastest way to discover if you can help each other is to schedule a time to talk over the phone or Skype. This gives you the opportunity to learn about each other, your interests, goals and mission for doing a profitable joint venture.
(Activate the Done For You Miracles before your joint venture conversation.) Listen to a short but effective MP3 conversation that has the two strangers instantly connect, agree to help each other and take the promised action right after the call.
---
Meet JV Superstars Podcast Series (Value $997)
I don't know about you, but they say your income and lifestyle is the average of your five closest friends, associates and mentors. With that said I'm going to let you get close to my best selling authors, 7 figure coaches and global community leaders. Soak up their multi-million dollar mindset, strategies and be inspired by their journey. FYI, these are the type of folks you want to jump at the chance to help promote during their next launch to quickly discover the right way to do profitable joint ventures and be on their radar for future launches.
---
The JV Quick Start Rolodex (Value $97)
Avoid reinventing the wheel and spending hours trying to figure out all the tools and resources you need to do profitable JVs. Here are the tools you need to hit the ground running. I've made it easier for you with this step-by-step check list of vendors and resources needed to create, package, run and sell your joint venture products professionally from the starting gate.
​
​
​
Now Considering The Proven Done For You Templates,
Insider Information, And Step-By-Step Training You're
About To Learn You Would Think You'd Need To Spend
A Fortune To Get Inside
​
Let's Check Out Everything You'll Be
Getting Inside The Ideal JV Quick Start:
Module 1: The "Ideal JV" Quick Start MP3 (Value $27)
Module 2: The Big Vision JV Launch Pad (Value $97)
Module 3: The "Super Carrot" JV Attraction Method (Value $47)
Module 4: The Done For You Back Stage Pass (Value $149)
Module 5: The 100% Royalty Free Expert Training (Value $27)
Module 6: The Super JV Connection Funnel ($197)
Module 7: Put Systems In Place And Build A JV Machine ($497)
Combined Value of $1041
​And for those who act fast, you're also getting:
BONUS 1 - JV ATTRACTION- Community For Author And Coaches (Value $1497)
BONUS 2 - "Done For You Miracles" Quickly Finding Ideal People (Value $497)
BONUS 3 - Eavesdrop On A Fast Win/Win Joint Venture Call (Value $197)
BONUS 4 - Meet JV Superstars Podcast Series (Value $997)
BONUS 5 - The JV Quick Start Rolodex (Value $97)
For a Combined Total Value of Well Over:​
$4326
TIP: While the value is in this information and the templates, expert training/ stories and community... it doesn't work if you just read or listen and don't take any inspired action.
​However there are so many tips and resources to ask for help in the JV ATTRACTION community and following this IDEAL JV QUICK START.
Use this guide to:
Read about ideal promotional partners
Make friends
Be of service to others
Offer help when people ask
Ask for help on your current marketing and product pages
After you add value to your joint venture community, you naturally will have a lot more ideal promotional partners
If you follow this path in the next 60-90 days you'll have some influence in your affiliate community...especially in our intimate community JV ATTRACTION
​For me to coach you one on one you'd be paying a minimum of $4,326. Even if we just talked for 90 minutes on your mindset and what's mentally and emotionally blocking your JV, product creation, promotion and sales success. And people pay it. Why? The product creation, joint venture, time, money, energy making and saving solutions is far more valuable than that small fee of $4,326.
Just ask one of my clients, a hair dresser from The Dominican Republic who received close to $98,843 for room and board and four years of college education for her oldest of three daughters. The miracle shift in finances happened within 6 weeks of starting to implement my training in a 7 week boot camp. And that was before creating her first product. The class was on BONUS 2 - "Done For You Miracles" Quickly Finding Ideal People. Maybe there's someone in your life you'd want to find or contact that could transform your business and finances?
If you were somehow able to figure this out on your own it would cost​ you countless hours of trial and error, plus tens of thousands of dollars. Plus there is no guarantee that you'd ever actually figure it out.
Let me ask you how much it would be worth to meet and partner with influential authors and coaches in your community. How relieved and excited would you be to have a product and sales funnel finally done that's making sales​ in the next 21 days?
​Let me ask you how much it would be worth to you to have a new joint venture partner in the next 21 days and have a finished product? And what about knowing how to generate more synchronicities and miracles around meeting the right business people? (Five minute focusing tools you can apply to your personal life and ideal lifestyle fulfillment too.) Do you think it could help take your vision, passion and expertise to the next level of financial reward and mental and emotional fulfillment? How would that boost your business, credibility, confidence and relationship with your family in less than a month?​
​Due to the sensitive value of the done for your joint ventures and product creation tools this will sell for over $197 when released to the general public.
But you won't have to pay that.
Why? Because this year ​I'm on a mission to change more lives than ever before.
I'm doing this as my way to give back.
That said you can get INSTANT access to the ENTIRE Ideal Joint Venture Quick Start System for a low investment of:​
You must Act Fast
The reason for this is simple,​ I like working with people who make quick decisions, so let me be clear that this is some cheap scarcity trick but rather a reward for those who take fast action.
So if you want to asure you get in at the introductory price pick it up NOW!​
My Unconditional, No Questions Asked
Money Back Guarantee
My Unconditional, No Questions Asked
Money Back Guarantee
You might think even though my techniques have worked for so many other people this might sound too good to be true. I've thought the same about dozens of products that have helped me. Unlike those other pitches you've seen elsewhere, I stand behind my products.
That's why you get a "no buyer's remorse" ​GUARANTEE. It is simple, you get the Ideal JV Partner Quick Start today on your computer or tablet risk free for 30 days!
If for any reason you're not happy, simply let me know before the 30 day period is up and I'll give you a full refund. We want everyone with our system to be 100% happy with the purchase they are making!
You Must Act Fast to get the Ideal JV Partner Quick Start
You want to assure you get in at the best deal possible!
​
This $9.95 Deal Isn't Going to Last Long!​
Finding your ideal JV partner has never been easier.
---
"Should Have Done Ruth's ViP Coaching Six Months Ago"
---
"Ruth Helped Me Get My Book Published After So Many Years In The Making"
"Ruth Anne is a unique combination of warmth and compassion with a dash of realism and gentle confrontation. As we began our work together, Ruth Anne challenged me on just what I wanted out of the writing I had done, what were my goals and who was my audience. Together we created a newsletter and a web presence. In addition, I was a guest for "Live Your Peace" and found her interviewing skills powerful. As a result of our work together, I am no longer floundering in a confusing, foreign world of writing, agents, publishing, and social media. I have a steady resource who is generous with her time and energy." Barbara K. Folts, Author of "Hidden Treasures From Past Lives", BarbaraKFolts.com
---
What To Do Now
​
You've got two choices:
1. You can exit this site, turn your back on this invitation, and maybe skip out on the opportunity to meet and profitably joint venture with like minded authors and coaches for pennies on the dollar. Some of our contributing members are the "who's who" of business success and personal development. Continue to pay thousands of dollars on guru events just to get a fist full of business cards still not rubbing elbows with the gurus. Struggle to have some specific. measurable product success under your belt in the next 90 days on your own.
2. Or tune into your gut that says, "I deserve this. Now I'm ready to get step-by-step help meeting and profitably partnering with another like minded author and coach. This is my month to start creating win/win product and promotional partnerships.
7 Step-By-Step Joint Ventures For Authors And Coaches Modules
include Mp3s, Resource Guides, Done For You Templates & VIP support.
Plus $4326 Worth of Fast Acting Bonuses.​
All for this special limited time steal of:
Hit the BUY NOW button and within 2 minutes - you will be going through​ the step-by-step process of building your super joint venture product creation and promotional network.
Click the Buy Now Button Now.​
​
Why is JV QUICK START offered at such a steal?
This training is just the tip of the ice berg of what JV QUICK start creator offers.
While Ruth Anne Wood has turned the guru model on it's head and offers access to her engaging community of authors, coaches, entrepreneurs and affiliates, Ruth knows there are some people who want additional help to create profitable products, sales funnels and get personal introductions and launches organized with Ruth's super affiliates.
So this JV QUICK START is the like hanging out on a college campus, reading the textbooks in the college library and going to the social parties and hangouts. What could be better? Well, getting mentoring with the teacher, be in intimate study groups with honors students and become the teacher's pet and have your product featured in emails and live events. But wouldn't you agree this product valued above $4K is a great introduction to majoring in profitable product creation and joint ventures?

This is Ruth Anne Wood wishing you blessed and profitable products, services and most of all relationships.
Thanks for taking this time to read this invitation. I'm thrilled to witness you take your income and influence to the next level with the help of your new amazing, supportive community of authors and coaches waiting for your promotional support and JV offerings on the inside. ​
​
​
​
​
​
​
​
​
Ruth Anne Wood​
​
P.S. Until recently I thought the definition of insanity was doing the same thing and expecting different results. I recently learned a new definition. Insanity: is having two conflicting beliefs in your brain at the same time such as, "I'm ready to move forward in my business but I don't think I can," or "I want others to do business with me, but I'm afraid to invest in marketing myself or promoting my work, asking for help and partnering with others."
So it's up to you to let go of those two opposing beliefs about yourself and chose either fear or love, being stuck and broke or growth, prosperity and expansion.
Profitable JVs are just friends and promotional partners you haven't met yet. What profitable friendships will you have in 30-90 days from now?
​P.P.S. We do not get a desire to create something or partner with someone without a way to fulfill that desire. In "Bonus 2: Done For You Miracles" you are given a powerful tool to get clear about your dream come true results and relationships and then do the five minute exercise to shift from a feeling of fear to love (which is my favorite definition of a miracle).
Imagine doing that more often and being able to joyfully recognize the opportunities, mentors, projects, business partners, ideal vendors, resources and clients more quickly, confidently and joyfully. Just as a taste of things to come, tune into how you feel right now about working together. Is this your time?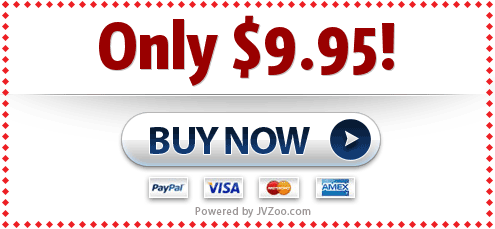 ​See why I invited you to scroll down? ... You could be in our members area networking by now!!

For Support Email: ruth[at]scriptingforsuccess.com